The philosophy for success.
Because he is a Chef de Cuisine by trade, one point has always been of utmost importance for Managing Director Rudolf Rehrl: to be able to satisfy the varied requirements of professional chefs.That is why he founded the enterprise Rupertigewürze and developed, with the aid of his team of experts, a comprehensive range of herbs, spices, seasonings and convenience products.
This versatile AROMICA®-Selection was especially attuned to the high demands set by the hospitality industry and provides excellent products for a wide range of users.
Whether it be the sublest of herbs and spices, harmonious seasonings, finest premium vinegars and oils or delicious specialities - AROMICA® provides high quality components for professionals.
Best quality ingredients, ingenious recipes and cutting edge production methods ensure our customers gain a valuable lead over the competition.
What is contained within the word Premium at AROMICA®, cannot be explained in one sentence. It stands for various elements which, like the cog wheels in a clock, have to be one hundred percent in balance with one another to be able to guarantee the perfect result.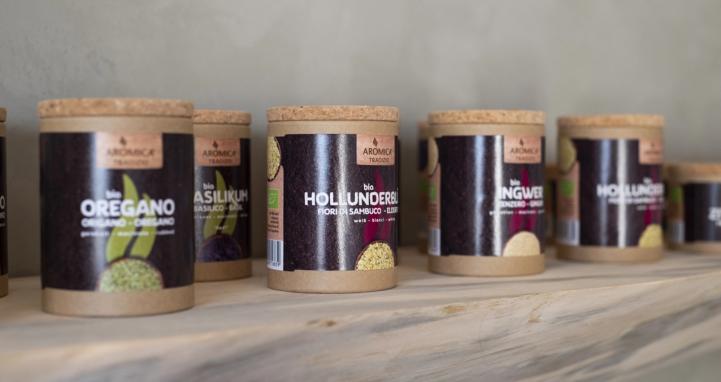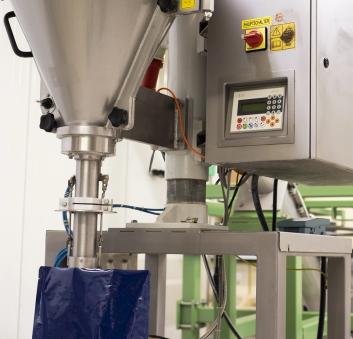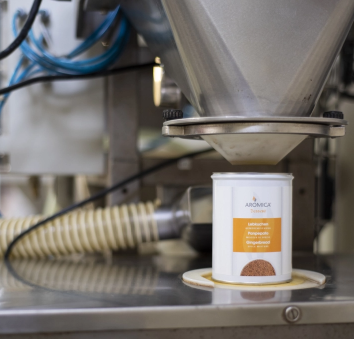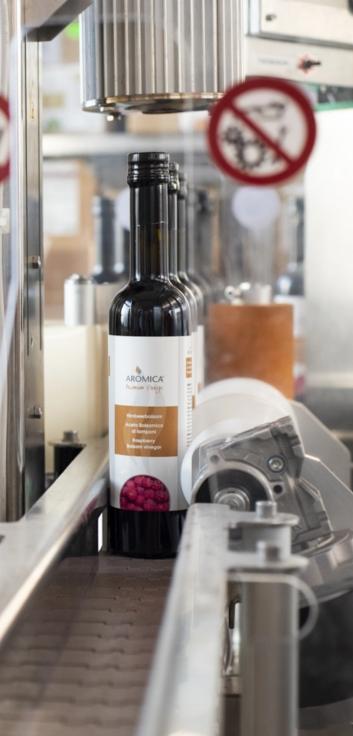 Packaging and quality
The environmentally-friendly AROMICA Premium Box with its patented, quick-lock closure ensures 100% light and odour protection, together with easy handling. When you first open the can, enter the date. That is so that you can discover for yourself the quality and flavour of our products. We are ahead of the game in terms of quality, safety and value for money.
The new, exclusive AROMICA cork cans in the Traditio line meet in full our quality and environmental standards: sustainable, organic, natural. This is how we finish our highly-regarded Traditio range and we do it to put the emphasis on high quality and environmental protection.
Responsibility
Only by offering our partners products of the highest quality is it possible to enthuse customers and guests with our superior culinary delights. We are aware of this responsibility and do everything we can to guarantee maximum quality − both now and in the future.
Source
When the AROMICA experts make their selection, only one thing counts, i.e. that it's first class − in every respect! For our range, we only use top-quality herbs and spices from the best growing areas in the world. They meet the strict criteria that we demand in terms of quality, taste and appearance.
Testing
At AROMICA, all production stages − from cultivation to harvest, to storage and transportation, to processing using the most up-to-date, quality-optimising methods − are constantly subjected to the most stringent controls. In this way, we can guarantee our partners consistent premium quality.
Contact & imprint
Rupertigewürze GmbH. Seestraße 2/4 . D-83367 Petting
Tel. +49/8686/984350 . Fax +49/8686/9843529 . info@aromica.de
CEO Rudolf Rehrl . Local Court Traunstein HRB 14782
VAT No. 813600668 . Tax reference no. 16313690060
Place of fulfilment is Traunstein
Notice of liability:
Despite careful monitoring, we accept no responsibility for the content of external links. The operators are solely responsible for the content of linked sites.
Design: kronberger werbeagentur
www.kronberger-werbeagentur.at
Implementation: doloops - strategisches Infomanagement
www.doloops.net